Invigorating water
Today, our water is exposed to a very heavy load. Toxins, environmental pollution, electro-smog, radioactivity, etc. strongly affect it. Although technical processes bring the water to a usable state both bacterially and chemically, the extremely important energetic quality is completely forgotten.
Clean water is not just healthy water. Tap water is a biologically almost dead substance. Through chlorination, fluorination, chemical cleaning or treatment with UV rays, the natural structures are ground and destroyed over the long distance through the pipes. Vitalized water is highly structured and therefore of great importance for the life and health of humans and animals.
It is nowadays regarded as a certain knowledge that the ordered, structured proportion in water is decisive for its biological quality. Water serves the metabolism in an optimal way only if it can be absorbed by the cell itself. Our partner company UMH, based in Carinthia, has developed a patent to vitalize tap water and thus make it cell compatible again, making it particularly health-promoting.
Try it out for two weeks completely free of charge at home and form your own opinion about it!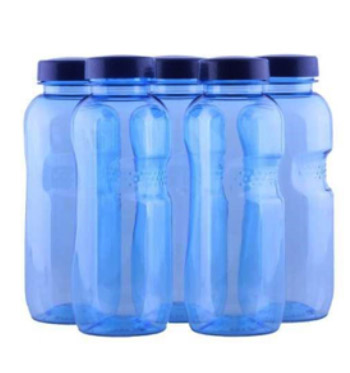 This is the ideal solution for all those who do not want to do without cell-flowing and therefore healthy water on the move: The BPA-free 1.0 l bottle of "Healthy through water".
This high-quality drinking bottle with the extra large drinking opening is made of food-safe Tritan™ copolyester, a special plastic which is also used for the production of baby bottles and does not release any plasticizers or other harmful substances into the bottle contents.
Our drinking bottle is made of food- and taste-proof raw material and is free of BPA and is characterized by high impact resistance and clarity. Thanks to its large opening, the drinking bottle is very easy to clean and versatile.
Usage:
We recommend the use only for cold drinks and only slightly carbonated. According to the manufacturer, the wrong drink is dishwasher safe. "Healthy through water" recommends regular cleaning with only hand-warm water and a little detergent.
Contact